NBA 2k Players Tournament Day 1 Sports Betting Free Picks Predictions & Odds!
While Esports is New to a lot of Sports Bettors, there are some major similarities between the skill set each player brings to the competition in comparison to the spread and Money Line for each Matchup. In the first match Day 1 between Kevin Durant and Derrick Jones Jr, Durant comes in with a number 1 seed compared to Jones Jr at the 16 seed while both players had similar odds to win the entire tournament with Durant at +700 and Jones Jr at +1,000. Based on the fact that Jones Jr utilized the Milwaukee Bucks he was actually a -1.5 favorite over Durant's Clippers, which finished as a cover and Tournament Upset for Jones Jr. with a 78-62 victory. In the second match the 10th seed Deandre Ayton who had odds of +500 to win the tournament beat Zach Lavine who was a number 7 seed with +2,000 odds to win the entire show by a score of 57 to 41. Although Ayton was a lower seed his Houston Rockets were actually a -3.5 point favorite over Lavine's Miami Heat. In the 3rd face off between Trae Young and Harrison Barnes, Young the number 2 seed and +1,000 odds to win the full tourney, smashed Barnes the 15 seed with +2,000 odds to win the tourney by a score of 101 to 59. Trae Young's Bucks were a -4 point favorite over Harrison Barnes' Toronto Raptors. The Final Matchup of Day 1 with the remaining four duals slated for Sunday afternoon April 5th 2020, turned out to be another lop sided victory by major trash Talking Patrick Beverley who killed Hassan Whiteside by a final score of 84-54. Beverley the underdog in the final match as a 14 seed actually had better odds to win the tourney at +1,000 compared to a number 3 ranked Whiteside, who had odds of +1,600 to win the Championship prize of $100,000. Patrick Beverly utilized the Milwaukee Bucks as a -4 point favorite to get the cover against Hassan Whiteside's LA Lakers team.
A few facts to keep in mind when analyzing the data is that each contender has a pool of 8 teams they can use in the tournament, once a team is used that contestant cannot use the same team again. Secondly each player rank in the tournament is based on their real NBA 2k ranking which is derived from wins and time played therefore, the rankings are real, true data based on individual skill set within NBA2k. Team management is a bit of the strategy that comes into play and is a reason why some may ask why Zach Lavine would utilize the Miami Heat in a must win situation against Ayton's high powered Houston Rockets, Lavine felt his personal skillset would overcome the offensive potential with defensive down fall that the Rockets possess. As we see Zach Lavine mismanaged his chips vastly, while Harrison Barnes was simply ignorant in utilizing the Toronto Raptors as a number 15 seed against a number two ranked Trae Young who came with an explosive Bucks team.
Get Bill Obrien's Top Algorithm Sports Betting Plays before game time!
MyFreePick.com/Free-Sports-Picks
More Great Free Play Articles!
https://myfreepick.com/dallas-mavericks-at-sacramento-kings-may-17th-2020-nba-picks-trends-predictions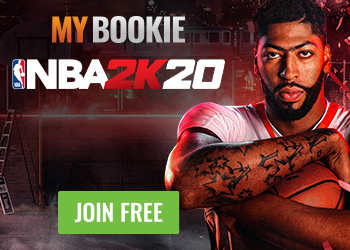 You Might Also Be Interested In: