College Football Free Picks October 2, 2021 NFL Simulator Odds, Free Picks & Predictions-Bookie Mistake!
Oct 03 '21, 1:00 PM in 12h
NFL | Colts vs Dolphins
Play on: Colts +2½ -110 at Caesars
Play – Indianapolis Colts (Game 259).
Edges – Colts: 10-4 ATS coming off three consecutive losses … Dolphins: 0-9 ATS next game after facing the Raiders … With the Colts having faced the leagues' most difficult schedule in September (all playoff teams last season), we recommend a 1* play on Indianapolis. Thank you and good luck as always.
Oct 03 '21, 1:00 PM in 12h
NFL | Titans vs Jets
Play on: Jets +6 -110 at pinnacle
Sunday card has the NFL Non Conf. Game of the Year, an Executive Level TIER 1 Total, the AFC Game of the Month, Sunday night Football and MLB Last Home game Undefeated System play. NFL Comp play below.
The NFL Comp Play is on the NY. Jets + 6 at 1:00 eastern. You my have to pinch your nose here. However, the Jets fit a nice subset to a system that play on dogs of 5 or more in non Division games that are off back to back straight up and spread losses if they were shut out in their last game. The Titans could come flat here as they have failed to cover 20 of 26 on the road vs a team under .500 and a lousy 1-4 ats as a road favorite also failing to cover 10 of 13 vs the AFC East. The Jets have covered 8 of 10 in the series. Take the Points as the Jets get the cover. On Sunday an Executive level NFL TIER 1 Total, headlines along With the 100% Non Conf. Game of the Year and the 40-8 AFC Game of the Month. There is also Sunday night Football and our Exclusive Last home game play of the year in MLB from a perfect Game 162 specific System. Jump on now as the NFL Stays hot. For the Comp play. Take the 6 points wit the Jets. Rob V- Golden Contender Sports.
Oct 03 '21, 1:00 PM in 12h
NFL | Texans vs Bills
Play on: UNDER 47 -108
#267/268 ASA FREE PLAY ON Under 47 Points – Houston vs Buffalo, Sunday at 1:00 PM ET – The Bills are favored by 17 points here so we look for them to get a lead and coast. No reason they have to score a ton of points here as Houston won't score much if at all. Texan rookie QB Mills is making his 2nd start and is nowhere near being ready to be a starter in this league. In his lone start last week the Texans scored 9 points and had just 193 yards of total offense on 3.9 YPP. He's now facing a Buffalo defense that has been on their game to say the least allowing just 4.3 YPP on the season (3rd best in the NFL). We wouldn't be shocked if Houston doesn't score in this game. If they do, we expect it to be 10 points or less. Buffalo has put up huge scoring numbers that last 2 weeks which has pushed this total higher than it should be. The Bills offense is only averaging 5.3 YPP which ranks them 21st in the NFL so they've been a bit fortunate to score 35 and 43 points the last 2 weeks. They don't need to do that here. Just get a lead, grind out a win, and don't show anything crazy on offense as they have a trip to Kansas City on deck next week. These 2 have met twice in the last 3 years and totaled 33 and 41 points. This one stays UNDER the total.
Oct 03 '21, 1:00 PM in 12h
NFL | Lions vs Bears
Play on: Lions +3 -105 at linepros
1* FREE INFO PLAY on Lions +3 -105
Oct 03 '21, 1:00 PM in 12h
NFL | Washington Football Team vs Falcons
Play on: Washington Football Team -1½ -106 at pinnacle
Sunday NFL Free play. My selection is on Washington minus the points over Atlanta at 1 pm et on Sunday.
We got ideal results from both of these teams to set us up on the value side when it comes to Washington this week. The Football Team were predictably routed (at least as far as we're concerned as we won with Buffalo) by the Bills last Sunday while the Falcons rallied for an ugly field goal win over the lowly Giants. Here, Washington dual-threat QB Taylor Heinicke draws a favorable matchup against a Falcons defense that has proven rather lifeless, yet to record a single interception while giving up eight touchdown passes. This is a big spot for WR Terry McLaurin and RB Antonio Gibson in particular as both should feast, especially if Washington is able to play from ahead for much of the afternoon, as we expect. Atlanta won with smoke-and-mirrors last Sunday in New Jersey, taking advantage of a down-trodden Giants squad that simply can't get out of its own way. QB Matt Ryan looks like a shell of his former self right now, unable to generate any sort of downfield threat despite having standout WR Calvin Ridley at his disposal. Perhaps that has something to do with all of the pressure that he has faced with a virtually non-existent ground attack. The fact that RB/WR Cordarrelle Patterson has been the focal point of the offense is telling in my opinion. While Washington has yet to really get going defensively this season, I do think a breakout performance is coming and this looks like an ideal spot. Take Washington.
Oct 03 '21, 1:00 PM in 12h
NFL | Browns vs Vikings
Play on: Browns -2 -105 at pinnacle
FREE PICK – Cleveland Browns -2
RATING: 30*
ROT#: 257
There's a lot of people jumping on the Vikings bandwagon right now. Minnesota comes into this game off a 30-17 home win against the Seahawks as a 2-point dog and a lot of people think this team should be 3-0. I get they probably should have won in OT at Cincinnati in Week 1, but that game should have never got to OT. They also missed a field goal on the road to beat the Cardinals, but I'm not convinced Arizona is as good as people think.
I also want to point out that I was on the Vikings as a short home dog last week against the Seahawks. Not only did I love that Minnesota offense against a horrible Seattle defense, but that was a great spot to bet against the Seahawks after how they blew that game in Week 2 at home against the Titans.
The Browns are simply on a different level than Seattle and I got to believe Cleveland is going to come into this game feeling a bit disrespected that this line is basically a pick'em.
Cleveland is without a doubt in my mind the best defense the Vikings have faced this season and I don't really think it's close. Browns are No. 3 in the NFL in total defense (248.7 ypg), and rank inside the Top 5 against both the run and the pass.
I also think this is a matchup nightmare for Minnesota's defense. Cleveland's strength offensively is their run game. They are No. 2 in the NFL at 174.7 rushing yards/game with Lamar Jackson and the Ravens (185.3 ypg) the only team ahead of them. Minnesota is giving up 119 ypg against the run (21st) and are giving up 4.8 yards/carry. That's facing 3 pass first teams in the Bengals, Cardinals and Seahawks. I just think this is too good a price to pass up with Cleveland laying less than field goal. Give me the Browns -2!
Oct 03 '21, 1:00 PM in 12h
NFL | Titans vs Jets
Play on: Jets +7 -115 at linepros
You might wanna plug your nose here with the Jets, but I believe they are the play here vs the Titans. The Jets are 0-3 are the offense is in shambles right now only scoring 6 total points the last two games. Yes, I get it. We all become so prisoner of the moment though especially at the beginning of the season with teams. While the Jets won't be good at all they are better than what they have shown. Two of the teams they have lost to are undefeated. The Titans to me have one of the worst defenses and horrific secondary that you will find. There is no better coming out party for Wilson and company than this week. AJ Brown is doubtful and Julio is highly questionable. Titans offense is in serious trouble.
Oct 03 '21, 1:00 PM in 12h
NFL | Colts vs Dolphins
Play on: Dolphins -1½ -109 at pinnacle
Jack's Free Pick Sunday: Miami Dolphins -1.5
The Indianapolis Colts are a mess right now. They have been hit harder by injuries than any other team in the NFL. As a result, they are 0-3 this season and coming off a 16-25 loss to the Tennessee Titans last week.
The numbers are very poor for the Colts, too. They are getting outgained by 55 yards per game. They are averaging just 4.9 yards per play on offense and giving up 6.3 yards per play on defense, getting outgained by 1.4 yards per play. That's one of the worst margins in the NFL.
The Dolphins fought hard in their first game without Tua last week and showed well in a 28-31 (OT) road loss to the Las Vegas Raiders, who are 3-0 this season. They have one of the best backup quarterbacks in the NFL in Jacoby Brissett, who isn't a big downgrade from Tua.
The biggest reason I'm on the Dolphins is because they have the best unit on the field. Their defense is elite, and their numbers are inflated due to having played two great offenses in the Bills and Raiders, plus playing a mediocre Patriots offense.
The Dolphins are 8-0 ATS in their last eight home games vs. a team with a losing record. Miami is 12-2 ATS in its last 14 games following a loss. The Dolphins are 11-1 ATS in their last 12 games after allowing more than 30 points in their previous game. Bet the Dolphins Sunday.
Oct 03 '21, 1:00 PM in 12h
NFL | Browns vs Vikings
Play on: Browns -124 at pinnacle
After going 7-2 in NFL preseason action and then getting you paid the first few weeks in the regular season, I hit my first speedbump of the pro football campaign last Sunday, going 0-2. But as the world champion I am, this Sunday I bounce back strong, get my redemption, and get you paid once again. We KILL YOUR BOOK TOGETHER as I have my: AFC GAME OF THE MONTH, BLUE CHIP (8-1 LY), 2-1 HIGH ROLLER, SUNDAY NIGHT LATE BAILOUT, and my coveted, 62-15 LAS VEGAS STRIP MOVE. Join me Sunday as I redeem myself, get you paid, and KILL YOUR BOOK.
Sunday's NFL FREE WINNER: Cleveland Browns.
Game 257.
10:00 am pst.
Guys, my favorite gambling movies are, "The Gambler". The original with my dear friend Jimmy Caan, not that Marky Mark and The Funky Bunch version. And "Let It Ride" with Richard Dreyfus. There's a scene in "Let it Ride" where Dreyfuss goes into the grandstand and asks everyone who they like in the next race. The one horse no one likes, he bets, and he wins. Being a successful lifelong contrarian, I'm looking at this matchup the same way. Everyone here in Vegas is playing Minnesota. Now folks, I'm not gonna' argue that the Vikings aren't improving. Because they are. Cousins is hooking up with his arsenal of receivers for eight TD's and zero INT's. Dalvin Cook is listed as questionable and should play. But even if he does not, Alexander Mattison is an able backup. But I am an old school guy and to me a good defense beats a good offense. And the Cleveland Browns defense is very good. Granted, their last few opponents, the Bears and the Texans don't possess the most explosive offenses in the league, but Miles Garret is coming to town, and he will get to the 33-year-old, not so swift a foot, Kirk Cousins, wreak some havoc, and create turnovers. Offensively, Cleveland and their 2nd-ranked rushing attack will keep the Minny defense honest and allow Baker Mayfield to open up the passing game. The Browns are 5-1 ATS their last six games played on the road and 4-1 ATS their last five games played overall. The Vikings are 1-4 ATS their last five games played at home, and 2-8 ATS their last 10 games played overall. Play Cleveland here folks…it's a winner. Thank you.
Optin to receive Premium Winners by Text and Notices when Free Picks are posted!
Check Back for additional Sunday Free Plays tonight!
Oct 03 '21, 1:00 PM in 12h
NFL | Washington Football Team vs Falcons
Play on: UNDER 48 -110
DMack's Free NFL Play for Sunday, October 3, 2021 in on the WFT/ATL Under
On face, this looks like it could be a shut out but in our eyes, this looks like more of a matchup where two struggling defenses can get healthy against each other. Washington is giving up a tick under 31 per game but we do know that when on, the WTF front four is a Top 5 stop unit. They face an Atlanta team that has rushed the football just 40 times in three games and will be pinning their ears back to go after Matt Ryan. The Wash offense hasn't gotten untracked with Tyler Heinecke. WFT is just 14-34 on 3rd down, the ATL for that matter is is 14-42 on 3rd down. Gonna call this one 20-17, never even getting a sniff at this blown up high/low.
Oct 03 '21, 4:25 PM in 15h
NFL | Ravens vs Broncos
Play on: OVER 44 -104
Denver has been dominant to this point in the season, especially on D, but they will face their best opponent this season today in Baltimore, and Im betting they wont look as strong vs a explosive offense. Meanwhile, Denvers improved offense will do enough damage and output on Baltimore for this total to be eclipsed.
DENVER is 19-4 OVER L/23 vs. poor kickoff return teams, less than 19 yards per return with a combined average 47.6 ppg scored. DENVER is 13-2 OVER after 3 consecutive covers as a favorite with a average of 53.2 ppg scored.
Harbaugh is 20-9 OVER against AFC West division opponents as the coach of BALTIMORE with a combined average of 50.9 ppg scored.
NFL team against the total (BALTIMORE) – off a no-cover where the team won as a favorite against opponent off a home win are 45-10 OVER L/5 seasons for a 82% conversion rate with the average combined average of 55.8 ppg .
Play OVER
Oct 03 '21, 4:25 PM in 15h
NFL | Ravens vs Broncos
Play on: UNDER 44½ -110
Denver has a very good defense. Baltimore's defense is being reinforced with key players returning. Given the injury situation to both team's offenses, I see a low-scoring, field goal oriented game here. Both teams have outstanding kickers and the game is being played in Denver's high mountain altitude. So look for a conservative strategy aimed at controlling field position. Now to the injury situation and how that impacts things. Baltimore doesn't have any reliable running backs having lost J.K. Dobbins and Gus Edwards. The Ravens also are without their best offensive lineman, left tackle Ronnie Stanley. Vic Fangio is a defensive guru. He'll have a solid defensive game plan to limit Lamar Jackson, who is banged up himself having missed practice time this week due to a sore back. Denver has played an easy schedule beating the Giants, Jaguars and Jets. Still, the Broncos' defensive numbers are mind-boggling allowing just 8.7 points and 221.7 yards. That ranks first and second, respectively, in the NFL. The Broncos have lost two of their four best wide receivers with Jerry Jeudy on the injured list and K.J. Hamler out for the year. Denver also has multiple offensive line injuries. The Broncos are down one starting guard with Graham Glasgow out and left guard Dalton Risner is questionable with an ankle injury. Rookie Quinn Meinerz could be thrust into action. Teddy Bridgewater has put up strong numbers. But, again, consider the weak competition. Bridgewater is who he is – a mediocre-caliber starter far more game-manager than downfield threat. The Ravens are well-coached defensively. They get back from the COVID-list defensive linemen Justin Madubuike, Justin Houston and Brandon Williams. Cornerback Jimmy Smith returned last week and now Marlon Humphrey is expected back fortifying the Ravens' secondary. Note, too, the tempo. These two teams rank among the top five in most rushing attempts. The Broncos are the slowest paced team in the league. The Ravens also are well below average in terms of tempo. So there are not going to be a lot of clock stoppages.
Oct 03 '21, 4:25 PM in 15h
NFL | Steelers vs Packers
Play on: Packers -6½ -108 at pinnacle
Free Play from Doc's Sports. Take #276 Green Bay Packers over Pittsburgh Steelers (4:25p.m., Sunday, October 3 CBS) Pittsburgh just does not have any answers on offense and Green Bay is coming off their best defensive performance of the season. The Steelers cannot run the ball whatsoever and they will struggle in this game as well. Green Bay has the offense that can attack this strong Pittsburgh defense and I am just not sure the Steelers will be able to keep up in scoring. Pittsburgh is 3-7 ATS in their last 10 games. Green Bay is 5-0 ATS in their last 5 games after producing more than 350 total yards in their previous game.
Oct 02 '21, 2:30 PM in 2h
NCAA-F | Eastern Michigan vs Northern Illinois
Play on: Eastern Michigan +1½ -110 at Mirage
Going 3-1 last Saturday and coming off a big Friday night winner, I am now 4-1 my L5 NCAAF releases. Saturday, ALL I DO I WIN in college football as I have my 26-4 ODDSMAKERS MISTAKE (1-0 TY), 19-4 ANNIHILATOR (2-0 TY), PAC 12 GAME OF THE MONTH, 29-7 CONSENSUS (4-0 TY). And my 64-27-1 TOUCHDOWN PLAY. Get a few individually and get paid. BUT, get them all, and GET RICH!
Saturday's FREE NCAAF WINNER: EASTERN MICHIGAN.
Game 149.
11:30 am pst.
I wouldn't put too much stock in the fact that EMU got its first cover of the season last week. This is a team that is 3-1 SU in 2021 and going back a bit, has won five of their last six overall. As last season progressed, the Eagles got better. Their offense is led by ex-Wisconsin commit, Ben Bryant. This quarterback is a stud, donning a 65% completion rate, with four TD's and zero INT's. This unit makes very few, if any mistakes. He is joined in the backfield by two solid ball-carriers in Jawon Hamilton and Darius Boon Jr. The pair have combined for nearly 500 yards rushing and six TD's. Throw in the mix, short-yardage running back, Samson Evans, who has six TD's on the ground, and this offense is going to shred the Huskies 122nd ranked defense. Not only will they cut through the NIU "D" like a hot knife through butter, but they will do it with confidence, knowing the Huskies haven't had a single takeaway this season. Here's some against the spread numbers for you: The Eagles are 7-2-1 the last 10 meetings in this series, 23-8 the last 31 on the road, and 25-10 the last 35 as an underdog. I like EMU outright. But getting points here is a gift folks. Take the Eagles. Thank you.
Oct 02 '21, 2:30 PM in 2h
NCAA-F | Cincinnati vs Notre Dame
Play on: UNDER 50½ -110
Saturday card has an Executive Level TIER 1 Move, the BIG 12 Game Of The Year, a 5* High noon Total, a Late Platinum Supreme and 2 more Top plays. There is also Last weekend Specific MLB power System Plays and Soccer- College Preview Below.
The College Football preview at 2:30 eastern. Expect a lower scoring game here as Cincy has a tremendous defense and the Irish have allowed under 14 in back to back games. Cincy will look to end the long Notre Dame win streak and are just the team to do it after going 9-1 last year and opening up 3-0 this year. They are 8 of 11 under vs a winning team and 7 of 10 off a spread win. Notre Dame at 4-0 will be tough and they are 5 of 5 under as a home dog and 4 of 5 vs a winning team as well as 26 of 36 after scoring 40 or more. In what looks like one of the best games of the day we will back the under and give a light lean to the win for Cincy who has been powerful in the second halves this year. On Saturday we have a Huge CFB Card up with the BIG 12 Game of the Year, an Executive Level TIER 1, 5* High noon Total, 5* 100% Blowout and a big Non Cinference Play. There is October specific MLB systems and Soccer. Dont miss out. Jump on and cash out. For the College Comp plays. Look for Notre Dame and Cincy to go under in a close game with Cincy getting the win. Rob V- Golden Contender Sports
Oct 02 '21, 3:30 PM in 3h
NCAA-F | Oregon vs Stanford
Play on: Stanford +8 -110 at Mirage
1* NCAAF – Oregon/Stanford FREE PICK on Stanford +8
Saturday's Free NCAAF Pick is on the Stanford Cardinal as a 8-point home dog against the Oregon Ducks. I think this is too good a price to pass up with Stanford at home. This is a huge rivalry between these two teams and I always look to grab the points in these games, especially when the dog is at home and getting more than a touchdown. I'm not going to sit here and say that the Ducks aren't a good team, but I do wonder if there's not a little overreaction with this team from that big win at Ohio State. I just don't know if the Buckeyes are as good as people thought. I certainly wasn't impressed with the fact that Oregon played around with Arizona at home last week. The Ducks went on to win the game comfortably 41-19, but were only leading 24-19 going into the 4th quarter. Stanford laid that egg in their opener against K-State, but have really been impressive since. They went on the road and covered in wins over USC and Vanderbilt and gave a really good UCLA team all they could handle last week. They were tied with the Bruins in the 4th quarter and trailed just 24-28 before UCLA put the icing on the cake late in the 4th quarter. With all the upsets that we have seen in college football already, it would not surprise me at all if the Cardinal won this game outright. Bet Stanford +8!
Oct 02 '21, 3:30 PM in 3h
NCAA-F | Texas Tech vs West Virginia
Play on: Texas Tech +7½ -110 at William Hill
FREE PICK – Texas Tech Red Raiders +7.5
RATING: 30*
ROT#: 195
This is what I like to call situational handicapping. No one is going to want anything to do with backing Texas Tech in this game. Last week there were a lot of people who liked the Red Raiders and the points at Texas and they didn't even sniff a cover. Texas was up 42-14 at the half and went on to win the game 70-35. If that wasn't bad enough, Texas Tech lost their starting quarterback, Tyler Shough in that loss to the Longhorns and he is out until at least November.
Not only does no one want to bet on Texas Tech, but West Virginia is a team people are starting to take notice of. The Mountaineers followed up a 27-21 win over No. 15 Virginia Tech with a near upset on the road against No. 4 Oklahoma. West Virginia took the Sooners to the wire, losing 13-16 on a last second field goal, easily covering as a 17.5-point dog.
There's no doubt in my mind that these results have resulted in an inflated line here and I'm willing to go down swinging with the 7.5-points in this matchup.
Couple things to touch on. First, I don't think the injury to Shough is a huge deal. Junior quarterback Henry Colombi started 4 games last year for Tech and really played well in relief last week against Texas. He completed 17 of 23 for 324 yards and 3 scores.
I know there's some legit concerns with that Red Raiders defense, but this is not a great West Virginia offense. The Mountaineers haven't scored more than 27 points in a game this season. They are one of the worst FBS teams running the ball, averaging just 90 yards/game and 3.3 yards/carry and the passing attack isn't a whole lot better.
I also feel like this is the ideal spot to fade West Virginia. This figured to be a letdown spot for the Mountaineers regardless of how last week's game went with Oklahoma. I think it's even more so given how that game played out where they have to be sitting at home all week wondering how they didn't pull off the upset.
West Virginia had the ball 1st & 10 at the Oklahoma 31 with just over 6 minutes to play and were tied 13-13. They end up with 4 & 32 from their own 47 and have to punt. Oklahoma gets the ball and goes 80 yards to kick the game winning field goal as time expires. Give me Texas Tech +7.5!
Oct 02 '21, 3:30 PM in 3h
NCAA-F | Ohio State vs Rutgers
Play on: Rutgers +15 -110 at Caesars
1 Unit FREE PLAY on Rutgers +15
Greg Schiano will have the Rutgers Scarlet Knights ready to face his former team on Saturday. The Scarlet Knights have been one of the most improved teams in all of college football this season. They are 3-1 SU & 4-0 ATS with their only loss coming to Michigan by 7 points as 20.5-point road dogs. They even outgained the Wolverines by 77 yards in defeat. They can hang with Ohio State, which was upset by Oregon at home and only beat Minnesota by 14 on the road. The Buckeyes are 1-6 ATS in their last seven games against a team with a winning record. The Scarlet Knights are 6-1 ATS in their last seven home games against a team with a winning record. Give me Rutgers.
ct 02 '21, 6:30 PM in 1h
NCAA-F | Air Force vs New Mexico
Play on: New Mexico +11½ -104 at pinnacle
Rocketman Sports FREE CFB play Saturday 10-2-21
Air Force @ New Mexico (6:30 PM EST)
Play On: New Mexico +11 1/2
The Air Force Falcons travel to New Mexico to take on the Lobos on Saturday. Air Force is 3-1 SU overall this year while New Mexico comes in with a 2-2 SU overall record on the season. New Mexico is allowing only 76.2 rushing yards per game which should make it interesting to see if they can stop the Air Force ground attack. If they can, Air Force is averaging only 87.8 passing yards per game. Air Force allowed 49 points to Utah State in their only conference game so far. New Mexico is scoring 30.5 points per game at home so far this year where they are 2-0 SU. We'll recommend a small play on New Mexico today! Thanks and good luck, Rocky
Oct 02 '21, 7:00 PM in 2h
NCAA-F | Marshall vs Middle Tennessee State
Play on: OVER 66 -107
Dave's Saturday Free Play:
1* on Marshall/Middle Tennessee OVER 66
The Key: The Marshall Thundering Herd play at one of the fastest paces in the country. Their offense is putting up 40.3 points and 552.0 yards per game this season. They are averaging 75 plays per game. The Middle Tennessee Blue Raiders are coming off a 39-42 loss to Charlotte in a game that saw 81 combined points, so they won't mind getting up and down the field with the Thundering Herd in this one. Marshall is 17-4 OVER in its last 21 games after gaining 525 YPG or more in 3 straight games. Take the OVER.
Oct 02 '21, 7:30 PM in 2h
NCAA-F | Indiana vs Penn State
Play on: Indiana +13 -110 at Mirage
In my humble opinion the Penn State Litany Lions are the best team in the Big 10, but despite a disappointing start from Indiana this season, are being asked to cover to many points here according to my projections. Last season Indiana went 6-1 SU and 7-0 ATS against Big Ten opponents in 2020 and now have lost respect from many of the pundits . Now with a opportu nity for instant redemption Im betting we see them play this game in big time desperation mode which will see them leave everything on the field. INDIANA is 6-0 ATS in road games when playing against a team with a winning record over the last 3 seasons.
Oct 02 '21, 9:00 PM in 4h
NCAA-F | Auburn vs LSU
Play on: Auburn +3 +100 at William Hill
Free Play on Auburn +3 +100
Oct 02 '21, 6:30 PM in 1h
NCAA-F | Air Force vs New Mexico
Play on: OVER 45 -110
FREE PLAY on Air Force/New Mexico over 45 -110
Oct 03 '21, 1:00 PM in 20h
NFL | Colts vs Dolphins
Play on: Colts +2½ -110 at Caesars
Play – Indianapolis Colts (Game 259).
Edges – Colts: 10-4 ATS coming off three consecutive losses … Dolphins: 0-9 ATS next game after facing the Raiders … With the Colts having faced the leagues' most difficult schedule in September (all playoff teams last season), we recommend a 1* play on Indianapolis. Thank you and good luck as always.
Fresno State at Hawaii 10/2/21 – College Football Picks & Predictions
9/27/21
UPDATED: 10/1/21
Hawaii Rainbow Warriors vs Fresno State Bulldogs Odds & Info
Game Hawaii Rainbow Warriors vs Fresno State Bulldogs
Date & Time Saturday October 2, 2021, 11:00 PM (EDT)
Location
Clarence T.c. Ching Athletics Complex Clarence T.c. Ching Athletics Complex, Honolulu, USA
Latest odds
FRES -11 ; O/U 64
TV Channel
The Fresno State Bulldogs will be on the road in week 4 to take on the Hawaii Rainbow Warriors. Fresno State narrowly escaped week four with a 38-30 win over UNLV as quarterback Jake Haener led the way with 378 yards and five touchdowns completing 30 of 42 passes, while adding 12 yards rushing on 4 carries.
Keric Wheatfall led the way for Fresno State with 115 yards on five catches, while Ty Jones and Erik Brooks combined for 63 yards and one touchdown on five catches. Jalen Cropper played the best game of his collegiate career with 108 yards and four touchdowns on 10 catches.
Hawaii broke a two-game win streak in week 4 with a 41-21 when on the road against New Mexico State. The Hawaii rushing attack led the way with 215 yards and three scores on 33 carries as a team. Dedrick Parson led the Hawaii rushing attack with 89 yards and one score on 11 carries, while Calvin Turner Jr. added 52 yards and one score on 4 carries.
Chevan Cordeiro ran the offense well completing 16 of 25 passes for 277 yards one touchdown and one interception. Nick Mardner was the primary target in the Hawaii passing game with 120 yards and one score on four catches. Running back Calvin Turner Jr. added 66 yards on six catches and Jarred Smart added two catches for 60 yards.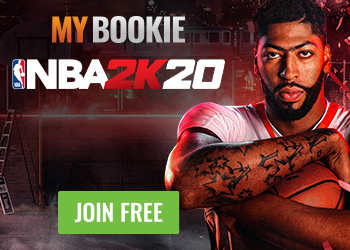 Updated 5-6-2020
The Video Above shows the excitement and action these NFL sim games offer when utilizing my property formula for the Winners! Yesterday finished 3-0 and you can sign up to get started by clicking on the NBA2k(Anthony Davis) Banner above and below. Also text "NFLsim" to 702-781-4441 and 775-303-6194. Read More BELOW
updated 4-30-2020
Yesterday, I gave my clients NFL Titans +4 vs Minnesota on the 6pm game as You can watch the games on Twitch-Tennessee was down 11-13 with 3 min left in 4th. Minnesota scores a FG to go up 11-16 and then titans went down the field 2 min drive mode for the TD 17-16 cover. These games are very similar to the real thing as far as predictably with naked eye is concerned
With the absence of live Sports Betting action, a Huge void has been filled with NFL NBA and MLB Simulated games utilizing Artificial Intelligence that is built into every Madden NFL or NBA2k game sold. Some of the largest sports books in the world broadcast the simulated games live on Twitch to where each viewer can see that the game is set in simulation mode to ensure reliability in the outcome. If you're like me and have grown accustomed to the normal sports betting options that are derived in real life NFL NBA or MLB games, you are probably or saying the exact same thing I said to myself when stumbling across Esports a few weeks ago. "I'll just wait till the real games come back on" or "who would bet on a fake sporting even" or "there is no edge/ advantage to picking a side"……..

The reality that I came to discover is that each sports book sets the odds on the spreads and totals based strictly on public perception, which leaves a boat load of book maker mistakes on each matchup. For example in yesterday's action out of the 8 different matchups on the board, the Green Bay Packers were a home favorite of -3 versus the Minnesota Vikings; where Minnesota won outright 26-22. Another example is the Atlanta Falcons hosted the New Orleans Saints as a +8 point underdog with the combined total being set at 53.5. New Orleans got the easy cover winning 33 to 7, which exhibits the simulated games have exactly the same unpredictable outcomes as real NFL or NBA games. Therefore it is of tremendous value to be able to crunch the numbers in order to successfully predict Artificial Intelligent driven NFL Madden games for consistent profit. Even once the NBA NHL and MLB get rolling again this summer with rea life players, the NFL Madden and NBA 2k simulated matchups will roll forward filling that gap even Live sports may have with only a few games to wager on, while simulated games are unique to each sportsbook on their own Twitch channel. Therefore you can have 30 simulated games rolling each day leaving an abundance of opportunity to pull out the higher probability winners in order to maximize on payouts from the Sports Book! The next topic of discussion is ethics and quality of a Sports Book when it comes to running these matchups and paying the winners out with a rapid rate of return. Out of the top 3 Books putting out the most quality is MyBookie which gives HUGE signup bonuses when utilizing the banner links within the article
MyBookie has early games and west cost matchups going off as late as 11:59pmest or close to 9pm on the West Coast. Historical data is Key when it comes to figuring out the trends as is the case with any Sports Betting event, therefore I have built up a database of data in order to effectively handicap the NFL simulated games in order to pull out the Sports Book errors. Text "NFLsim" to 702-781-4441 and 775-303-6194 in order to get the Top plays that our Proprietary Formula produce each day!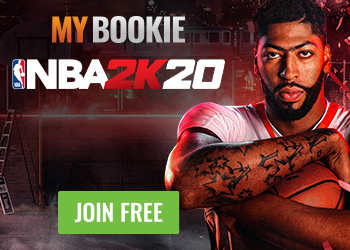 More Great Free Play Articles!
https://myfreepick.com/dallas-mavericks-at-sacramento-kings-may-17th-2020-nba-picks-trends-predictions
You Might Also Be Interested In: